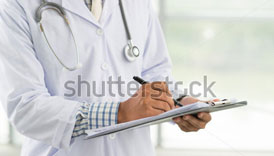 Medical record review involves the comprehensive assessment of the medical records of a patient. Professional medical reviewers identify, review, interpret and analyze the various facts in patient medical records. Medical review services benefit busy medical-legal consultants who can focus on more constructive activities, once the medical record review process is outsourced.

Comprehensive and advanced medical reviews provided by us can make Life easier for those in the medico-legal industry. We have been providing successful support for law firms, insurance firms, medical-legal consultants, case chart review firms, private corporations, independent medical examiners, physicians, and other organizations.
Medical Record Review Process
Identify the components of the medical record
Retrieve patient medical record information
Collect, classify, and capture information by data type
Capture data such as demographic characteristics, medical care received, diagnostic procedures, therapy notes, and treatment, and arrange in a chronological order.
List all records [imaging records included], and documents reviewed
Enumerate all objective tests performed
Quantify range of motion and outcome assessment study
What do We do ?
Classify relevant information from each medical record referencing the date of service, type of service, provider of service and place of service information.
Sort and index the medical records, decipher, summarize and classify them appropriately
Review information for completeness, accuracy and compliance. Tabulate information from the provided medical records and lay them in an easy to follow format.
Develop chronology and time-line specific to client case needs.
Provide medical records in an electronic format [imaged and indexed] compatible with the internal application/process flow.
Assist in identifying potential missing medical records.
We Serve
Law Firms
Insurance Companies
Health Plans
Hospitals
Independent Medical Examiners
Medical-Legal Consultants
Private Physician Practices
Private Corporations
Social Security Disability Firms